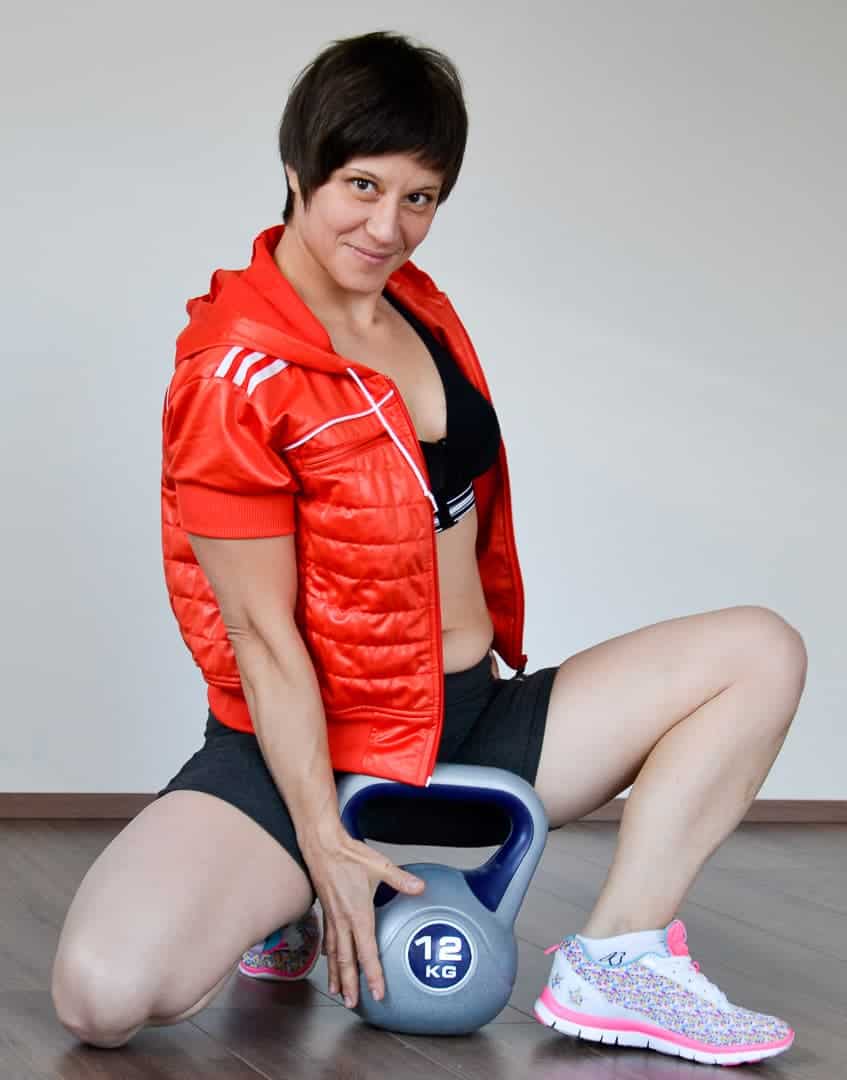 Kettlebell Fitness Coach
Olena Semenova is a World Kettlebell Lifting Champion and internationally renowned kettlebell fitness coach. She now shares her skills and experience with kettlebell coaches and individual clients alike.
Olena's coaching style is immersive and results driven. Whether you're a seasoned kettlebell coach looking to enhance your techniques and skills or, a fitness client seeking the benefits of a kettlebell workout regime, Olena has a workshop and program for you.
A founding member of the Kyiv Kettlebell Club and serving representative of the International Gira Sport Federation, Olena has a long history serving the sport. In 2015, Olena hosted the International Kettlebell Championship attracting teams from around the world.
Olena Semenova ist eine einfühlsame, aber bestimmte Frau. Mit ihren Schülerinnen und Schüler geht sie äußerst behutsam um; dabei ist sie pädagogisch geschickt. Kettlebells sind ein großer Trend. Wirklich beherrschen kann diesen Sport aber nur, wer professionell angeleitet wird. Dann aber machen Kugelhanteln ganz schnell glücklich. - Conrad Breyer, Munich
Conrad Breyer
Olena Semenova sure is a centre of excellence in health training, prevention, rehabilitation, and simply getting more fit, more alive, more healthy in a remarkably short time span. She is an excellent teacher, very motivating, very easy-going and relaxing-as-well-as-relaxed, even when working out together with the kettlebells. Today was my first training today, and I *sure* would love to have here around here a bit more often. Well, we will see how things will be working out in the future. Summing it up, today's training was a real full-body workout in the group, it was highly cardio-affine, and also stretching many muscles of the body, it was working out in the sense of muscle building, with a special focus on flexibility and coordination of the whole body, as well as on the core muscles of the body (which cannot be reached easily, Pilates also targets these important muscles of the torso and around the spine). After two hours of kettlebell training with Olena I now feel like I was mountain-climbing for 6 hours or so. If you can meet Olena, *do it*! It is a rare occasion to meet a quite remarkable woman with profound knowledge (psycholgically, physiologically, medical-science-wise) and with a real easy-going, relaxed, and positive way of making slightly immobile, slightly "rusted-in" middle aged people like me a fan of whole body workout in a great group atmosphere with a very skillful instructor, thereby conveying lots of joy: the joy of movement and flexing, bending, stretching, breathing, and also laughing. That's Olena. Albrecht Schnabel, Munich
Albrecht Schnabel