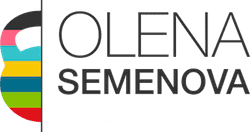 About Olena Semenova
Kettlebell Coach & Trainer
Olena Semenova
My career in sport and fitness began 14 years ago when, after graduating as a doctor of medicine from the National Medical University in Kyiv, Ukraine, I studied weightlifting and kettlebell lifting in the Faculty of Sport. I achieved the Master of Sports Certification in Kettlebell Lifting and began my coaching career in 2006.
Kettlebell Lifting is the kind of sport that trains the whole body at one time. To lift the kettlebell overhead the athlete uses all body muscles in one powerful motion, repeating the sequence many times to achieve good scores. Kettlebell sport develops muscles, ligaments, and joints very harmoniously, developing coordination and endurance. After many years in kettlebell sport I began using elements of it to train people who wanted to become healthier and stronger. Based on the achievements of my colleagues and the lessons of my coach (the President of the International Gira (Kettlebell) Sport Federation Yuriy Scherbina) I created a simple system of training that helps people became fitter, stronger, and healthier.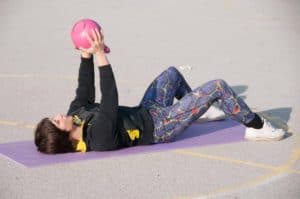 My focus in coaching is to help people feel good by living in harmony and at peace with their body. My goal is to understand your needs and to exceed your expectations.
For many years I was pursuing my sport and coaching along with regular "office hours." I know what it takes to combine your daily routine with a fitness program. I worked through heart disease and arthrosis so I know first hand how sport can help to overcome chronic health problems. I went on to achieve World Kettlebell Champion in 2010 yet I am not the type of athlete that was naturally gifted with good health, strength, and power. I needed to make extra effort to reach every stage in my sport. I am a woman who has increased her body power from a very low level to above normal. I firmly believe that body strength is important for a comfortable and healthy life. I have helped women and men believe in their own body and to change themselves. That is why I know that every person has the ability to become strong, fit, healthy, and, as a result of all these – be beautiful.
My method is based on love; I want you to love your body, to love the way it moves, and to feel your body as a natural, healthy environment where your mind lives in harmony with your physical fitness.
I am a human rights activist, firmly believing that everyone deserves basic, universal human rights. Sport helps me a lot in working to make our world a better place. I create community projects, in my motherland of Ukraine and in other countries, by combining sport, culture, and the fight for human rights, in joint projects that help people in their intention to be active members of an equitable civil society.
Titles and Achievements
Official Representative on External Relations of the International Gira Sport Federation
Master of Sports of Ukraine,
Vice Champion of Ukraine (The All-Ukrainian Kettlebell Championship),
International Competitions
I am the Winner of many international competitions, including:
World Championship in Milano, Italy, 2010
International Kettlebell Sport Championship in Hamburg, Germany, 2012
European West Coast International Girevoy Sport Competitions in Porto, Portugal;
European Girevoy Sport Association Competition in Kilkenny, Ireland;
Croatia Open Kettlebell Competition in Pisarovina, Croatia, 2013, 2014
Scottisch Kettlebell Sport Competition in Aberdeen, Scotland.