Kettlebell Fitness Workshop
World Kettlebell Champion Olena Semenova offers an engaging kettlebell workshop in which she shares the incredible effectiveness of a kettlebell workout for fat burn, muscle development, and improved mobility. She also covers the very important aspect of safety and the perils of kettlebell fitness without proper, qualified instruction.
Olena has also created a unique kettlebell fitness program that helps you to achieve your goals using exercises.
Kettlebell Fitness Workshop
Effective Fit: small groups and individual programs
Kettlebells are an extremely effective instrument for building a better body or polishing the results your body has already achieved. Contrary to popular belief, a kettlebell workout is not a weight-lifting program; using the correct techniques you will "move", or swing, the kettlebell rather than lift it. A kettlebell fitness program is a full-body workout with a focus on your core. A kettlbell workout is an holistic approach to body fitness as it engages the mind, to focus on technique, whilst exercising muscles throughout the core, legs, and shoulders.
Kettlebells are available in a variety of weights from 2kg to over 50kg. Olena will guide you to correctly choosing the right style, and weight, of kettlebell to suit your body, your level of fitness, and your goals. Unlike weight-lifting, kettlebell sport is one repetitive in nature; so, you will likely use much lighter weight but your practise, and workout, will involve many repetitions in sets to give you a full body workout.
Outcomes & Course Outline
Working out with kettlebells has three primary outcomes that make this tool unbelievably useful in your fitness program:
fat burning
muscle development: power and endurance
flexibility and agility
In this workshop you learn how you can use kettlebells effectively and really reach all three outcomes in one workout session.
Come and learn; Olena will teach you:
the main kettlebell exercises, for the whole body, that will make your muscles stronger

K

ettlebell-Yoga: exercises for coordination, balance, and focus that will simultaneously make you much more flexible and agile
an individual fat-burning course that will let you discover and feel how one tool, your kettlebell, can make you sweat for a great cadio workout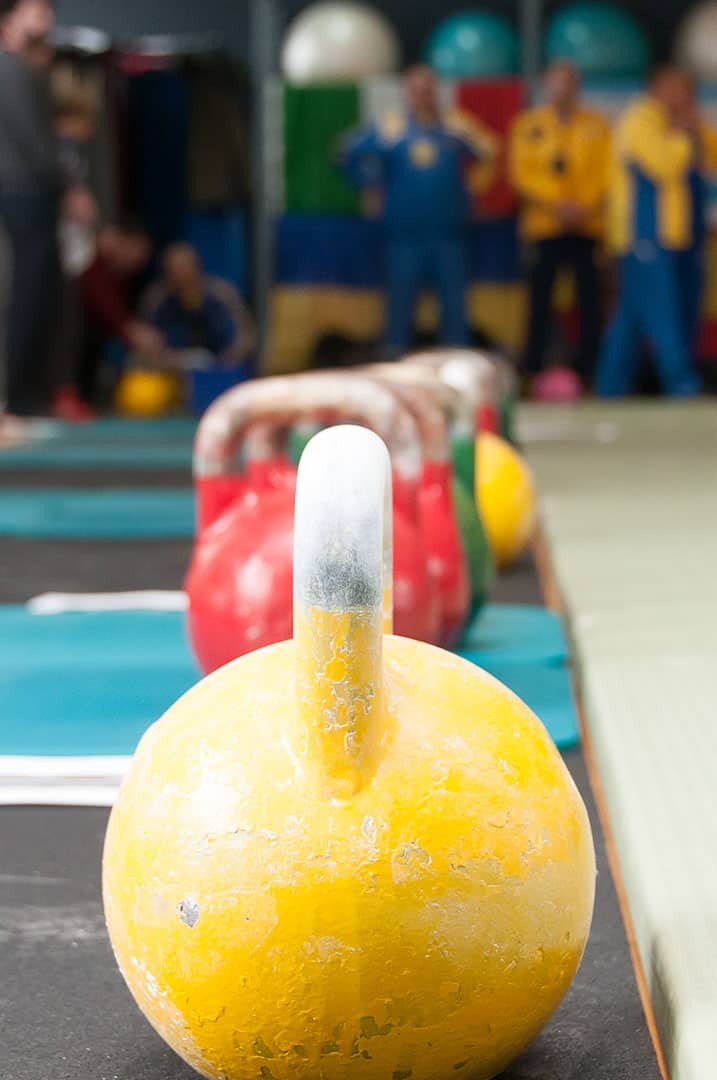 To Enquire About, or Book, a Workshop ...